XR30
Complete
BODY
TRANSFORMATION
SYSTEM
Achieve Better and More Sustainable Results In Just 30 Days Than You Would Get In an entire YEAR at the Gym
XR30 GIVES YOU ALL YOU NEED TO:
BURN MASSIVE AMOUNTS OF FAT

SCULPT and TONE LEAN MUSCLE

DROP INCHES FROM YOUR WAIST

BUILD A STRONG AND ACTIVE BODY

CREATE AND SUSTAIN A HEALTHY LIFESTYLE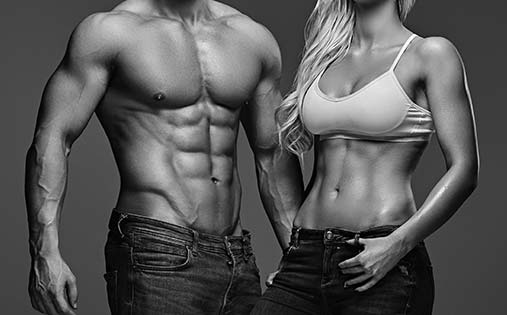 What you get with the XR30 COMPLETE BODY TRANSFORMATION SYSTEM:

An EXTREME BODY & LIFESTYLE TRANSFORMATION from a specific and proven combination of intense workouts, proper dietary guidance, and highly effective supplements.

12 extreme body transformation workouts plus 2 bonus body part specific workouts

3-stage adaptive meal plan for optimum weight loss while giving you plenty of tasty options

XR30 Simple and Delicious Food Prep Cookbook ( coming soon )

1 full size tub of SystemXR Xtreme Protein PRO SERIES lean muscle building shake ( 1 month supply )

1 month supply of SystemXR Thermocore PRO SERIES FAT loss supplement

3 printable workout schedule options designed to fit your busy life and guide you to your best results

Printable weekly accountability sheets for meals and workouts to get you on track and keep you there
In 30 days, you will:
| | |
| --- | --- |
| Maximize your energy | Improve and protect your cardiovascular health |
| Build lean muscle | Get into better shape than you ever thought possible |
| Shed massive amounts of fat | Create a sustainable and healthy lifestyle |
| Lose inches off of your waist | Dramatically improve the quality of your life |
XR30 IS 100% GUARANTEED TO BE EFFECTIVE
By following the XR30 COMPLETE BODY SYSTEM, there is 0% chance of failure. The XR30 COMPLETE BODY TRANSFORMATION SYSTEM gives you everything you need to build lean muscle, burn fat and enjoy a sustainable and healthy lifestyle.